What can I do if I do not have a VR viewer?
To get a first impression of Bridge of Knowledge VR, you can try out the app without a VR viewer, because the writing in many levels is large enough to be read off the split screen in VR mode. Do not forget to move your mobile sideways (i.e. as if it were to be held in front of your eyes) to open the game.
To log in your answers, tilt your mobile to move the blue dots at the centre of the split screens over the eye icons. However, this app was developed to be played in VR, and we strongly recommend the use of a VR viewer to discover the excitement of full immersion. Cheap VR viewers are available for under 5 €.
If you are a student or teacher at LMU Munich, you also have the opportunity to receive a free cardboard VR viewer at the IT-Zentrum Sprach- und Literaturwissenschaften (Schellingstraße 3, basement of the back building, room K04). Please write an e-mail to kontakt@etextlab.lmu.de if you would like to receive your own free VR viewer (including a sticker with the Bridge VR logo).

How can I change the volume?
Remove your mobile from the VR viewer while in play mode and select the settings icon in the top right corner of your screen manually.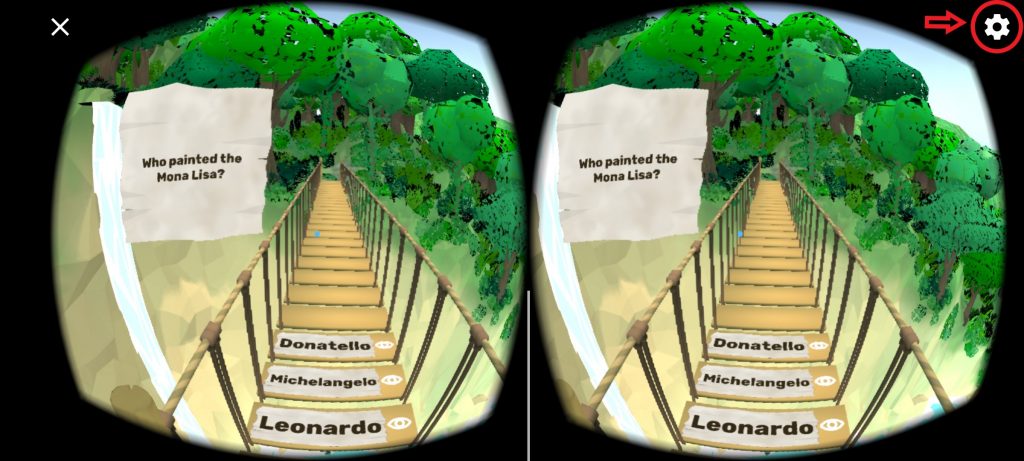 In the settings menu, use your usual method for changing the media volume (e.g. press the volume buttons on your device to slide the volume levels).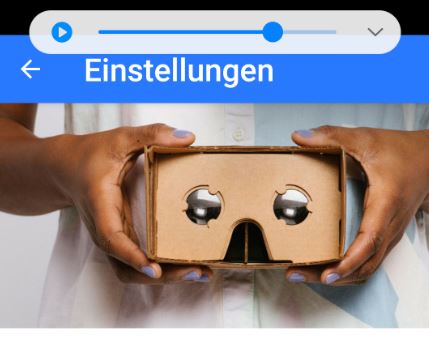 What can I do if I do not know the answer to a question and want to avoid falling off the bridge?
It is very easy to leave the app temporarily to find out the correct answer by consulting your lecture notes, a textbook or the internet. Use any resources that you find helpful, and once you have learned the correct answer, return to the app and continue with the game.